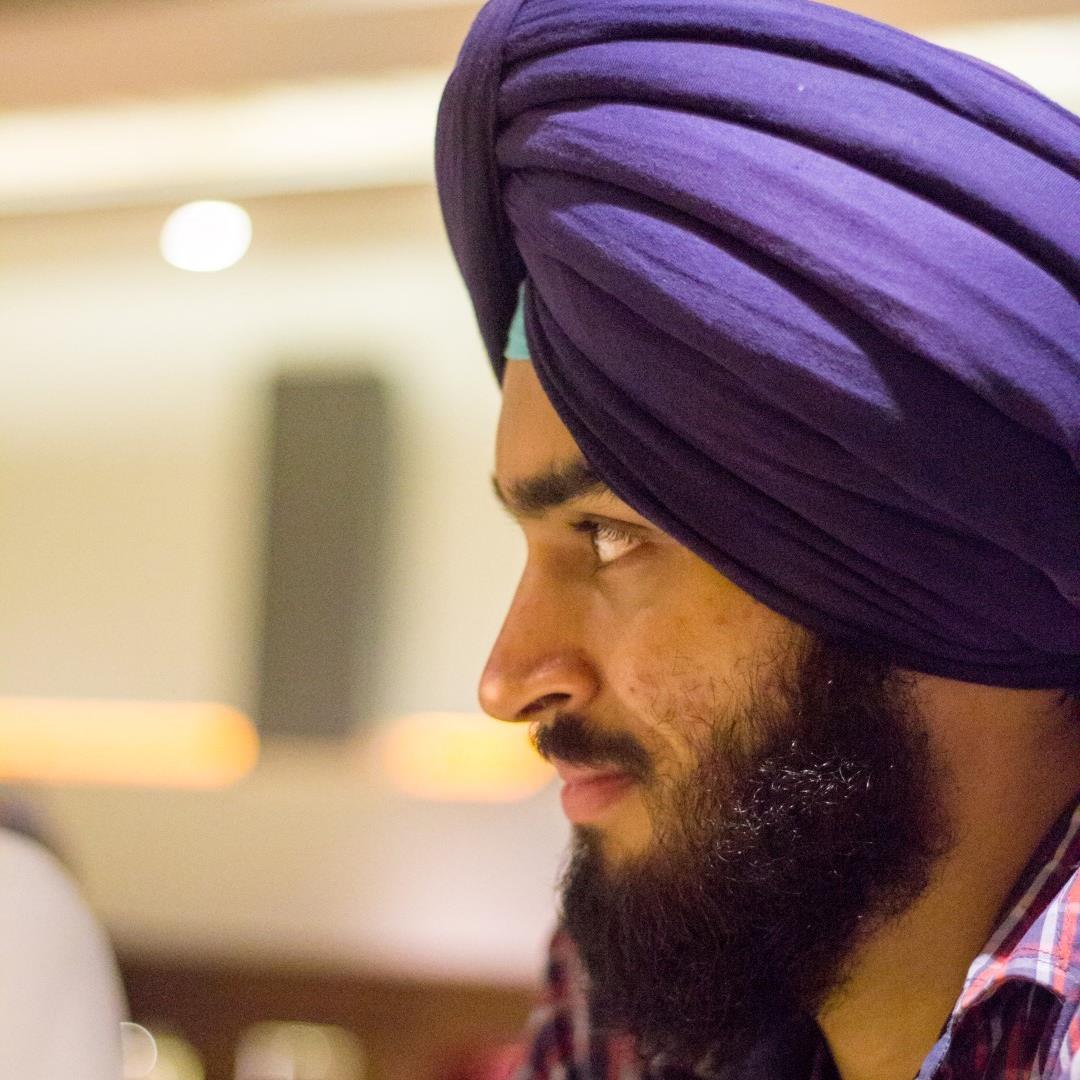 Harkirat Singh
Learn -> Apply -> Repeat
The goal is not to live forever. The goal is to create something that will.

UPDATE:
As of November 2019, moved into a Product role as the realisation that my interest lies here came after working with Myra Medicines, first startup where I worked with PMs in 2018 :)

I'm a simply a guy who loves developing solutions to all kind of problems of day-to-day lives. Given a problem, I start thinking through all aspects of potential solutions, ranging from the impact, to psychological and emotional aspects. Designing solutions that bring out joy in users, that's what I aim to do!



I don't know everything, but I'm always hungry to learn. I have attempted a few startups, starting from my college years. Nothing famous got built, but it has always been a nice journey. Oh, may be you might have heard about Startoholics.in? No? Damn it! Ok, next time you visit, I hope there would be something recognizable here.

Apart from the startup attempts, I also love playing beats and have been playing Congo during school time, know good Dhol beats and just planning to buy a set of drums! ;)

I'm also the Grand Prize Winner of one of the challenges of Education for All (EFA) Crowdsourcing Challenge by UNESCO, Pearson Foundation and Nokia, conducted globally in 2012.

Born in 1992, I have spent a good amount of my childhood living in different parts of India, thanks to my Dad's job in IAF. The treks he used to take me to in and around the peaks of Shillong when I was just a kid (around 5 - 7 years old) were one of the best things that I did back then.

I'm a firm believer that the current education system of India needs a major reform. Instead of making students concentrate on rote learning, encouragement is needed for REAL LEARNING. Students are encouraged to get highest possible scores instead of being curious and learning more things.

Want to do something which will matter and will continue changing lives even after I leave this world.


If you have an idea on how to disrupt something, let's get talking?



Work Experience
Partner Technology Manager at YouTube, Google India

Jan 2021 - Present

To be updated soon!

Product Manager at Wizely.in

Nov 2019 - Dec 2020

Joined during the transition from Wizely Wallet app into initial plans of a Neo Bank, in partnership with ICICI Bank.

Been working on setting the roadmap, feature implementations, branding, and been using my tech skills to manage web related assets.

Founder at Zactar

April 2019 - Nov 2019

Zactar.com was a solo attempt at creating an intelligent assistant that is always aware about expenses and incomes of a user in real time, helping the user spend wisely keeping in mind their set financial goals.

Due to policy restrictions by Google for Gmail reads, this didn't look like a product that will be use-able by the masses. Last version worked using a 'hack-ish' way of setting filters in Gmail to forward relevant emails to Zactar.

Data Engineering Consultant at Vedantu (Part-time)

April 2019 - Aug 2019

As a part-time and remote consultant, worked on ETL processes along with setting up Spark for parallelizing processes and doing optimizations for Business Intelligence team.

Software Engineer at Myra Medicines

January 2018 - Present

Helping customers get their meds delivered ASAP with efficiency!

Re-wrote the entire micro-service for assignment of deliveries single-handedly, keeping it highly flexible to handle various settings for all modes (immediate, express, priority, next day delivery) of deliveries and all warehouses. The cost of delivery was reduced by 50%.

Wrote and took full responsibility for a new micro-service for all inbound inventories from our distributors into the system and how they get racked in each of the warehouses.

Involved with making other processes more efficient by adding new features or improving current flows in call center, deliveries, inventory management, audits, etc.

Was first runner up at internal hackathon called "Hack-una Matata".

Senior Software Developer at LetsEndorse

July 2017 - January 2018

Leading the technological work on a set of products related to empowering innovations by the collaborative powers of enablers. Architecting and designing solutions, and while having the responsibility of managing projects.

Full Time Consulting Software Engineer at Choice.ai, part of Minewhat.com

March 2017 - July 2017

Worked during the pre-launch development phase of Choice.ai, an AI based product for personalized ecommerce experiences of customers. Work always involved optimizations and architecting for high scalability

Tech Lead at Mpower.chat

June 2016 - December 2016

A pivot by Explorate.in. It aims to be a chat based solution across existing messaging platforms for businesses to automate processes and interact with their customers in a human manner. Being the only developer at that junction, I played a crucial role along with the team to get the platform going by developing many initial chatbots using Wit.ai's NLP integration

Tech Lead at Explorate.in

July 2015 - May 2016

Developed and maintained everything that required tech, from end-to-end, along with being constantly involved with day-to-day activities of core team. Moved and started working from scratch on Mpower's next product Mpower.chat from May 2016 onwards.

Founder and CTO at Startoholics.in

2013 - January 2015

Startoholics is an Indian platform for Entrepreneurship, startups and the inspirational stories behind startups and their journeys.

Web Developer at PriceBaba.com

July 2014 - October 2014

PriceBaba is an innovative local search engine which gives users the power to search local shops around them based on the product they need to buy. In short, it is awesome! Worked as full time Web Developer before starting work on launching a startup. Worked on CodeIgniter and MySQL while maintaining two different panels for the operations.

Founder and Web Developer at DreamingKnights.com

2012-2013

Started DreamingKnights.com as the first step towards creating a Web based product for people. Started with creating general purpose websites for clients.

Web Development Head at Alexis Patiala Chapter

July 2012 - November 2012

Developed www.fire2012.in for an event being organized by us to raise funds for a Deaf and Blind school in Patiala. Developed the website all alone working continuously for 16 hours.
Also, it was one of the best experiences of my life when I walked blind students to food court of a mall on 3rd floor, while holding their hands.
Test Scores & Other Accolades
Grand Prize Winner of EFA Crowdsourcing Challenge by UNESCO, Pearson Foundation and Nokia

August 2012

Education For All Crowdsourcing challenge was an initiative by UNESCO, Pearson Foundation and Nokia which was conducted for 8 months, asking education experts, teachers, students, software developers and the public in general throughout the world to give ideas on how Mobile Communication can help achieve the six EFA goals established at the World Education Forum in 2000.

My idea "Mission for the Week" programme under the goal "Improving the Quality of Education" was declared the grand prize winner by the jury. The idea involved providing teachers with a new mission every week using mobile technology, giving them points for various activities and providing support of experienced teachers so that their way of teaching, understanding and helping students gives the best results.

MAT (Management Aptitude Test) by AIMA

December 2013

Percentile : 92.25
Got 98.49 percentile in the "Data Analysis and Sufficiency" section and 87.17 percentile in the "Intelligence and Critical Reasoning" section.
Test conducted by All India Management Association(AIMA).

NITAT 2014 (10th National IT Aptitude Test) conducted by NIIT

February 2014

Percentile : 96
Achieved 96 percentile (or top 4%) and an AIR of 2586 out of 73666 students who gave the test this year. Also received merit certificate for the same.
Among the candidates from the state of Punjab, scored among the top 3% (or 97 percentile) of the participants.

Got 100% in Problem Solving section.

IBM RAD Developer Certification

August 2012

Received certification from IBM as IBM Certified Associate Developer: Rational Application Developer for WebSphere Software V6.0
Education
RIMT-IET, Mandi Gobindgarh | B.Tech. in Computer Science, PTU Jalandhar

2010-2014

Aggregate percentage: 67.52%

Teja Singh Kandhari Public School, Patiala | 12th CBSE, Non-Medical

2010

Aggregate percentage: 70.00%

Kendriya Vidyalaya No.1, Patiala | 10th CBSE

2008

Aggregate percentage: 85.60%